Frequently Asked Questions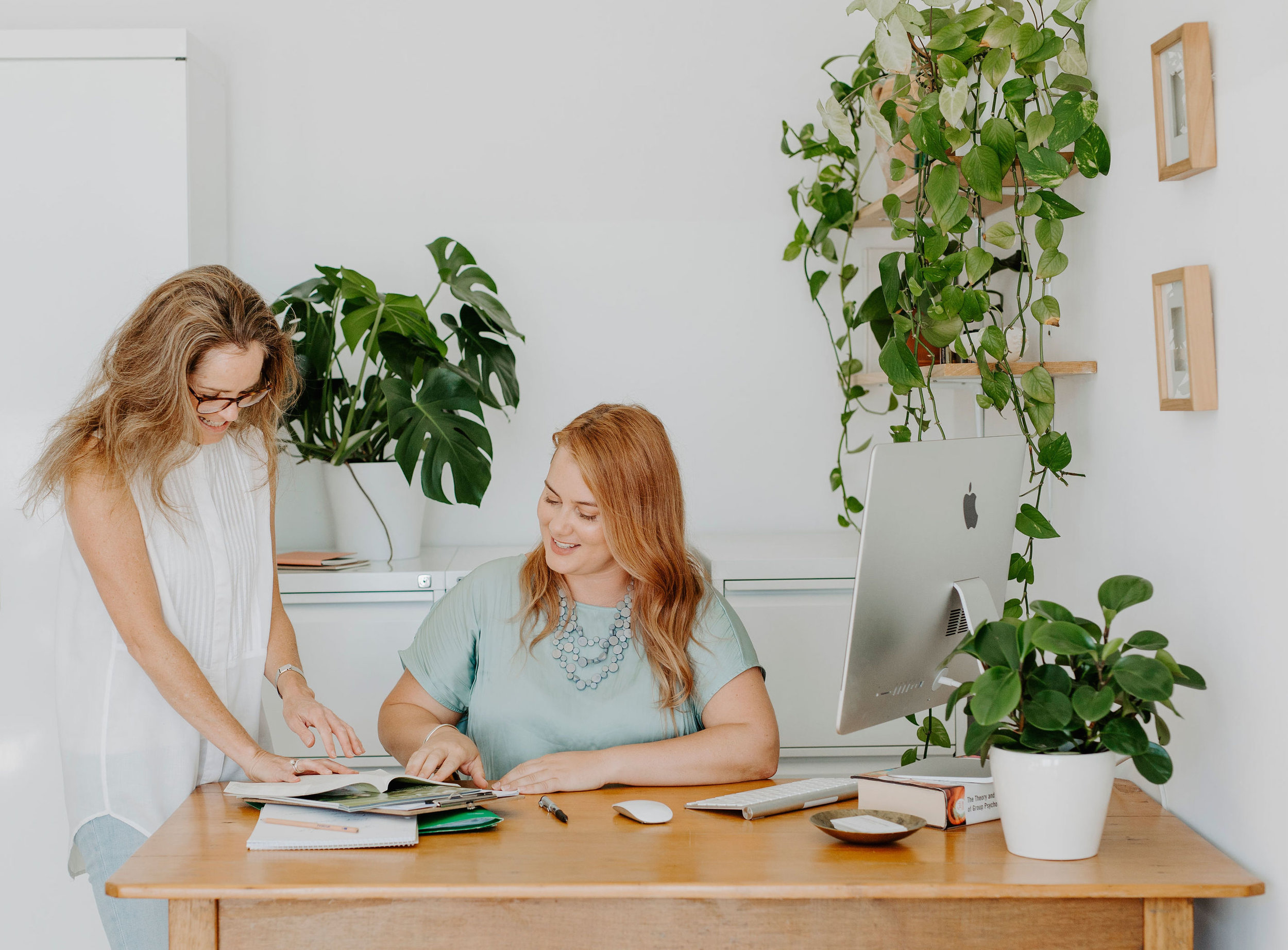 NEED TO KNOW MORE?
If you haven't done therapy before you probably want to know a bit more about the process.
Here we've tried to answer the most common questions people ask.
We're committed to making the process as easy as possible for you so do call or email us
if there's something else you'd like to know. .
+ Why do people see a psychologist?
People see us for support for a very broad range of issues, but always with the same goal – to feel better within themselves and their lives. Seeing a psychologist can help people to make sense of their problem and find their own way forward to create a happier and more harmonious life.
We have been trained to help people to understand how to cope with mental health issues, adjust to challenging life events and resolve relationship difficulties, which are the three main problems that we all experience at different times throughout our lives.
+ When is the right time to start?
If you're asking yourself this question, the answer is likely to be now. While we all know that prevention is better than cure, we're programmed to avoid experiences that we think – often incorrectly - will require too much effort, cause us distress or won't work.
But, doing therapy is often very different from what we fear. Once the anxiety of attending that first session has been overcome, seeing your therapist can be something to look forward to and not dread. Because when we talk to someone trained to listen and help us with what we're stuck on, troubled with, upset by, confused about – we find more clarity and direction and a renewed sense of hope - because it is actually possible to feel better.
+ How do I choose the right psychologist for me?
All of our psychologists are trained to help with a broad range of issues, but some of them have special interests in working with particular issues such as trauma and eating disorders, or specific groups of people, such as adolescents or couples.
If you are unsure which psychologist to choose, please call our practice manager Gabriella. She knows our therapists very well and can help you decide who will be able to best support you.
+ How do I start the process?
The best way to start is by calling or emailing us to discuss booking your appointment, and find out what rebates you might be eligible for and how to access them. We will do our best to make the process as stress-free as possible for you.
+ What can I expect in the first session?
In the first session of therapy I always ask my clients how they're feeling about starting therapy. Almost every one of them tells me that they're feeling a mix of anxiety, regret and relief.
Anxiety about talking to a stranger about the problems their experiencing – because of the big emotions that might come up - and because they fear they might be blamed for what they're going through or worse – have their problems be judged as not being big enough to seek help.
Regret because they've known for a long time that they've needed to talk to someone and get some support but until now they haven't been able to bring themselves to do it sooner.
And relief – because finally they've found the courage to overcome their anxiety and get the support they need – and deserve – so they can start to feel better.
While your therapist will guide you through this first session, you have total control of what you do and don't want to share, and together you and your therapist can find the way forward that feels right for you.
+ How many sessions will I need?
While severe and complex mental health issues may require longer-term, regular support to achieve lasting change, many people will begin to experience some noticeable improvement within 3-6 counselling sessions, and most people will feel better within themselves and their lives within 10-20 sessions.
Your psychologist can discuss treatment options with you at your first appointment.
+ How much will it cost?
As we are a therapy team consisting of Fremantle Clinical Psychologists, Clinical & Counselling Psychology Registrars, Psychologists and Counsellors, we are able to offer a range of fees, making access to excellent psychological support more affordable for more people.
The APS publishes a recommended schedule of fees for private psychological services. The 2018-2019 Recommended Schedule of Fees has set the standard 45 to 60 minute consultation fee at $251. However, we try to keep our fees as affordable as possible, and currently they start well below this.
The fee to see one of our psychologists ranges between $165 to $230 per session, depending on the the psychologist's qualifications and experience. If you are eligible for a Medicare rebate the gap payment will likely be between $80 and $105 per session.
Call us to find out how we can help you to find support that suits your needs and your budget.
+ Do I need a referral?
No. A GP referral is not necessary to access our services privately.
However, a GP referral (in the form of a Mental Health Care Plan) or a referral from a Psychiatrist or other Medical Specialist will be necessary if you wish to access the Medicare rebate.
We have some great local contacts so if you need help getting a referral please let us know.
+ Will I be eligible for a Medicare rebate?
Most people will be eligible to access 10 Medicare-rebated psychotherapy sessions per calendar year. These are accessible under a Mental Health Care Plan from your GP, or referral from your Psychiatrist or other Medical Specialist.
Currently, the Medicare rebate is $86.80 for services provided by a Psychologist and $126.50 for services provided by a Clinical Psychologist. This significantly reduces the out of pocket cost making access to psychological support more affordable for more people.
Call us to find out more, or book a long appointment with your GP for a Mental Health Care Plan Assessment.
+ Can I get a Private Health Fund rebate?
If you wish to attend privately, Private Health Fund rebates are typically only available for services provided by a Clinical Psychologist. Rebates from Private Health Funds vary greatly, depending on the Health Fund you are with and your level of insurance cover.
Because of this, we cannot guarantee that you will receive a rebate from your Private Health Fund or tell you how much it will be. To see if you are covered for psychological services and find out how much you are covered for please contact your Private Health Fund directly.
+ Can you help me with advice specific to my situation?
Absolutely! We know it can be really confusing and we're always available to discuss
your queries and concerns.
We want people to access the support they need and we want to make it as easy as
possible so please call or email us and we'll help you get started.
You can feel better.
We can help.